Toshi Yoshida Japanese Woodblock Prints
吉田 遠志
Toshi Yoshida - Castle of Himeji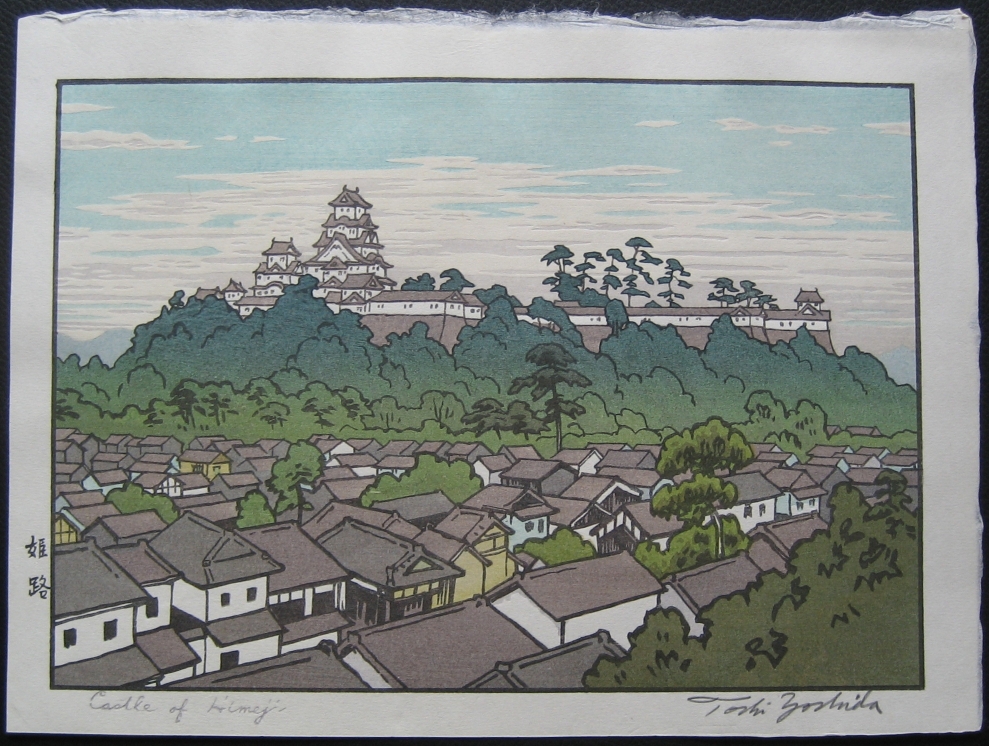 Picture 6 of 49
Artist:
Toshi Yoshida (1911-1995)
Title:
Castle of Himeji
Date:
ca 1950's ?

Edition:
Lifetime edition, pencil signed at lower right.
Publisher:
Yoshida Studio

Printer:
Yoshida Studio

Carver:
Yoshida Studio
Description:
Woodblock print showing a village in the forground and the Castle at Himeji in the distance. Part of a set of prints produced to demonstrate the woodblock printing process.

To see the full set visit Castle of Himeji Woodblock Set.
Availability:

Part of my personal collection. Not for Sale.